Want To Get OSHA 30-Hour Construction New York (Spanish)?
For those who are looking to develop thoughtful information on workplace safety, then OSHA's 30-Hour construction outreach training in New York (Spanish) is the best option. The 30-Hour OSHA training course is highly valuable. This course is mandatory for workers in the business. As per the act of the Occupational Safety and Health Administration, the OSHA 29 CFR was designed to develop a thought-provoking environment for the safety and health of employees.
We, at OSHApractice.com offer this course at highly affordable rates. You can enroll now for just $99. We even offer the buy now and pay later service to our candidates. Your safety is always our priority. The safety of our employees comes first. We, at OSHApractice.com, offer Spanish-speaking individuals who can now take advantage of essential OSHA training in New York. With your convenience, you can get training anywhere anytime, and get a DOL card easily.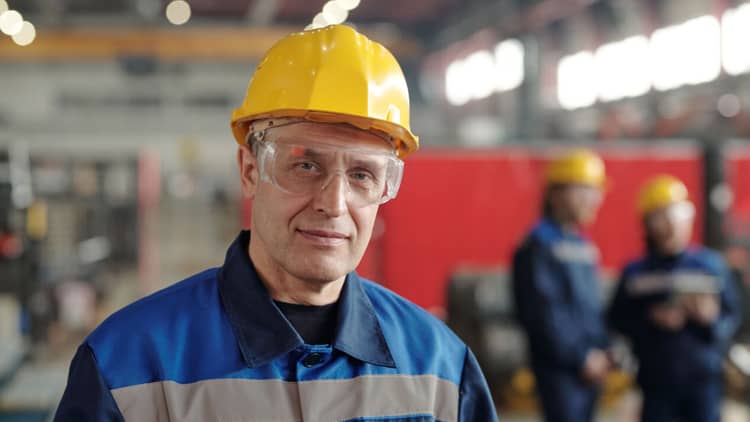 The OSHA's 30-hour construction outreach training in New York (Spanish) is the best option.

All about New York 30-Hour Construction Spanish Course
The main objective of the OSHA 30-Hour Construction Training was to inform the employees of the construction industry about the possible hazards while working at the job sites. Once they will learn the precautionary measures and skills about how to enforce workplace safety, then there will be low chances of accidents and fatalities.
NY OSHA 30-Hour Construction meets the terms of Law 196's standards on behalf of New York City Site Safety Training. This program is not for all workers, but it is specially created for the construction site workers such as demolition, plumbing, welding, etc. The workers, laborers, managers, and supervisors receive to make sure they trained themselves in this voluntary program to also go through employee rights and regulations. Make a Lasting Impression on Your Interviewer with the OSHA 30-Hour New York (Spanish) Certificate!
OSHA 30-Hour Training Aimed To Promote Safety Culture
For anyone looking to increase their understanding of workplace safety, the OSHA 30-Hour Construction Training course is a vital resource because it is designed to address the specific dangers and difficulties experienced by construction workers.
As an online outreach training provider with OSHA authorization, we are committed to fostering a safe and healthy work environment. OSHAPractice.com provided interactive OSHA training services by working with various businesses, including those in construction, warehousing, manufacturing, and more.
Significance of Having OSHA 30 DOL Card/Certification
Why do OSHA certification and DOL cards hold the utmost importance these days? It is because an OSHA 30-Hour construction outreach training NY will teach you about how to react when you are stuck in a construction-related incident or hazard. This course will make you able to identify and recognize the hazards at your workplace. It will let you implement a safety culture and improve the health of employees.
Once you get this online training, you will earn the OSHA certification and wallet size card/DOL card. The Employees who are with authorized OSHA safety training always be valuable in their teams.
For our participant's ease, we offer 24/7 customer services, so you can get in touch with our trainer and consultant to learn more about OSHA training. If you prioritize safety, then join our platform now. Let's build a secure and healthy work atmosphere, enroll for just $99 and the original price is $159.
Those who want to avoid and reduce yearly workplace accidents come in contact with us! We are offering bulk registration and providing discounts to make the learning procedure easy.
Our Easy To Go Course Outline For OSHA 30-Hour New York (Spanish)
We, OSHApractice.com, are one of the certified OSHA construction outreach training providers online. We have HIS-provided courses, so you can register for our online program without any difficulty. Due to the increase in hazards in construction industries, our skillful trainers make this course more informative and instructive. They even include practical examples to give a clear understanding to our candidates. Even you are provided with downloadable lectures, audio, and videos, so you can revise the whole topic in your comfort zone.
A General Overview of Our Course Outline;
A Thorough Summary of the OSHA Course.
The Purpose and Goals Why OSHA 30 Is Important
Why The OSHA 30-Hour Is Important?
What Are The Employee's Responsibilities And Roles?
How to Communicate In During Emergency Situations?
Provisions for General Health and Safety.
Site Inspections at Work.
Major To Take For Employee Safety and Health.
Worksite Policy Reporting and Recordkeeping.
Learn How to Overcome the Hazards Of Confined Spaces.
Educate Participants on OSHA's Four Hazards.
Have a Look at Secure Scaffolding.
A Thought-provoking Understanding of Fall Protection.
Educate participants to prevent the ladders and stairway falls.
Final Assessment Criteria for OSHA 30-Hour New York
The OSHA 30-Hour training is comprised of different types of modules to educate employees about their safety and health. The OSHA 30 training is a voluntary course but sometimes it's mandatory by State law. So, getting your OSHA certification is not easy. It is crucial to ensure that you thoroughly understand the course requirements or not. That is the foremost reason we arrange the assessments or quizzes to evaluate the performance of our customers.
After every module, our trainers conduct MCQs based on question answers that a candidate should pass with a minimum of 70% marks. You have three chances to pass the module; otherwise, you are not eligible to move to the next module. Employees are required to participate in an examination that supposedly evaluates their understanding and expertise.
Benefits of Complying with OSHA Certification
You will also receive an OSHA SST card once completed this course successfully. The OSHA training offers loads of benefits to the employees. Companies are looking forward to becoming OSHA compliant, and they always searching for employees who have OSHA certification.
It will let you always look for new ideas to develop the safest workplace and get up-to-date about the latest news safety. You have a chance to connect with professionals and get more understanding of safety training.
Lineup with OSHAPractice.com
Our Aim To Deliver Certified OSHA 30 NYK Outreach Training (Spanish)
Major Concerns of Our OSHA 30-Hour NY Outreach Training (Spanish)
The health and safety of the employees are of utmost importance to the Occupational Safety and Health Administration (OSHA). They want to lower the number of industrial accidents that occur every year. That is why OSHA training is mandatory for every person who works on construction sites. As a result, our 30-Hour outreach course offers you a chance to prepare yourself to create the safest work environment.
You will be able to be aware of the worker rights that OSHA protects.
Understanding your OSHA obligations as an employer.
You will be able to recognize the fall hazards and protection techniques.
Easily detect common caught-in-or-between risks.
Be familiar with typical hit-by risks.
You will be conscious of the various electrocution risks.
Learn how to select the proper PPE and lifesaving equipment.
You will acknowledge the common hazards the construction industry faces yearly.
You learn new techniques to avoid risks related to material handling.
Understand the precautionary measures while using hand and power tools.
Frequently Asked Questions
The OSHA 30-Hour Construction Training New York (Spanish) offered by OSHAPractice.com is just $99 and its original price is $159. The enrollment criteria for OSHA training are simple and frequent. You just have to add the course to your cart, then click the checkout option and fill in the personal details like your name and address. At last, you need to proceed with the payment procedure, make sure you add every credential considerably to get your account details.
The OHSA training is acceptable in every language. Whether you get your OSHA 30-Hour construction training in Spanish or English in New York, its certification is acceptable throughout the NY. But, once you get enrolled in the Spanish language, you will receive the whole learning material and modules in Spanish.