Scaffolding Hazards are the worst nightmare of workers risking their lives daily. Scaffolding is a structure that allows individuals to operate at a height while simultaneously ensuring their safety. Sadly, worker's safety is regularly disregarded, resulting in fatalities or severe property losses as a consequence of accidents or building catastrophes. Despite the fact that various standards define the criteria for scaffold construction and usage, the actual scaffolding structure frequently falls short of the specifications.
Scaffoldings are seen as a secondary structure owing to their temporary nature, and as a result, they receive minimal attention. A fall from a height is the most prevalent sort of incident on construction sites. Every year, some scaffold workers are injured, usually as a result of planking or support failure, or the operator faltering and being hit by a falling article. 
It is estimated 65 percent of all construction workers regularly use scaffolds. While this structure may save a lot of time and money when utilized appropriately, there are times it can be dangerous. 
There are three important dangers associated with worker injuries that everyone should be aware of in order to maintain proper scaffold safety.
Scaffolding Hazards and Risks
Working on scaffolding poses a number of risks. Scaffolding becomes more dangerous as you get higher. According to statistics, scaffolding is essential for over 65 percent of construction workers. Many events have proved the high frequency of scaffolding dangers. The most dangerous scaffolding hazards are as follows:
1. Falling From Scaffolding
According to OSHA, 4500 workers are injured and 60 are killed every year by falling off scaffolding. A lack of guardrails, defective guardrail installation, and the failure to deploy personal fall arrest equipment when appropriate all contribute to falls. OSHA mandates the use of fall protection while operating at heights of 10 feet or more. OSHA's regulations give the least level of safety when working on scaffolds; many general contractors need 100 percent fall protection at heights of 6′ or above. 
By going beyond OSHA's minimum regulations, these contractors are increasing their safety margins. A lack of proper access to the scaffold work platform can also lead to falls from scaffolds. 
2. Collapsing With Scaffolding
In order to avoid these specific Scaffolding Hazards, proper scaffold installation is essential. Before constructing the scaffold, many factors must be addressed. The weight that the scaffold will have to sustain must be taken into account, including the scaffold's weight, materials, and workers. Other considerations to consider when constructing a scaffold include the foundation's stability, scaffold plank position, distance from the scaffold to the work area, and tie-in requirements.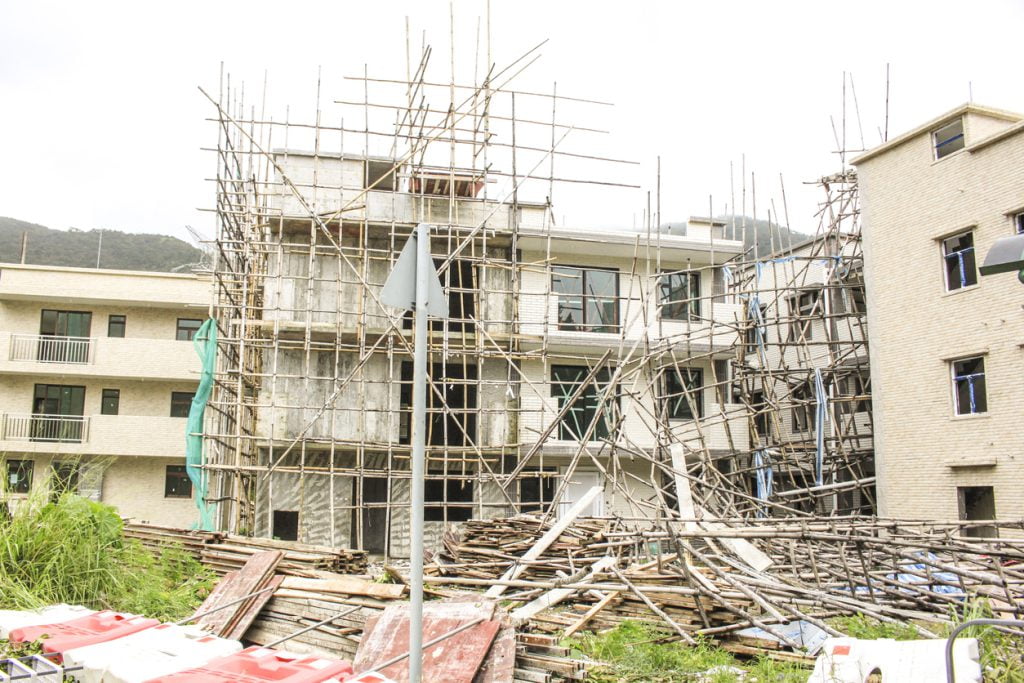 A capable individual who can prepare ahead of time reduces the chance of injury and saves money on any endeavor. When installing, transporting, or dismantling a scaffold, a knowledgeable person, also known as the scaffold competent person, must be present. 
A competent person should examine the scaffold on a daily basis to ensure that it remains safe. Improper scaffolding can result in the entire building collapsing or falling components, both of which can be catastrophic.
3. Being Struck By Falling Scaffolds
Scaffold workers are not the only ones who are at risk from scaffolding. Falling materials or tools from scaffolding platforms have injured or killed many individuals. These people must be protected from falling items. According to OSHA, this can be accomplished in one of two ways. The first step is to install toe boards or netting on work platforms to keep these items from falling to the ground or lower-level workspaces.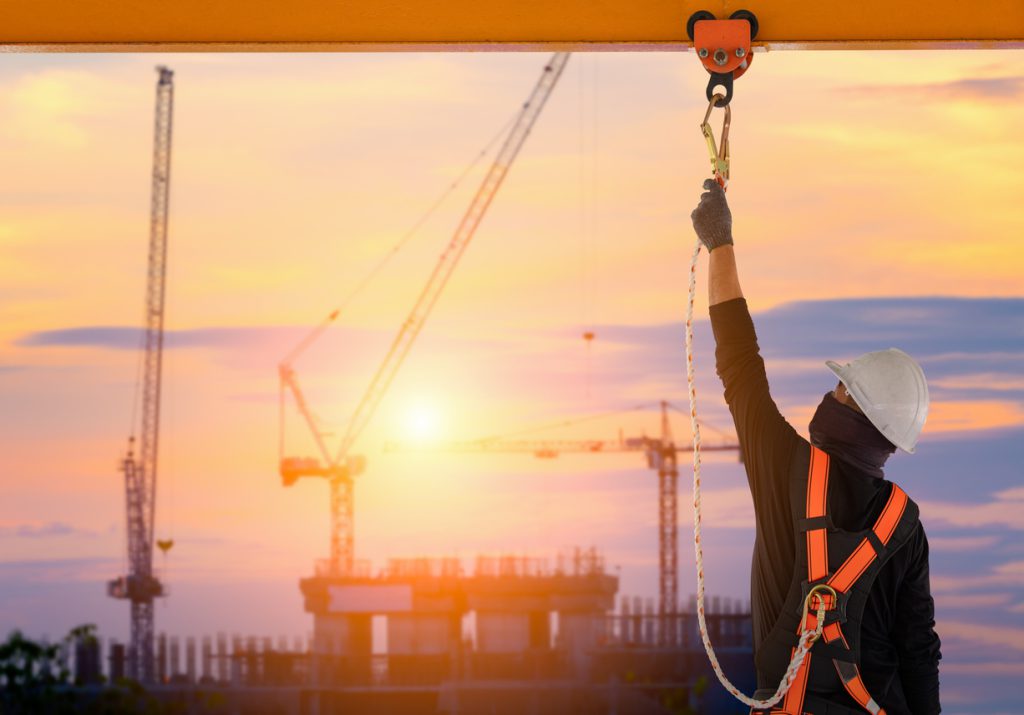 Another option is to erect barriers to prevent pedestrians from walking beneath work platforms. Caution or danger tape is commonly used to keep people away from above-ground risks, but it is frequently disregarded or removed. 
A more lasting barrier, such as plastic mesh or wooden barriers, is more effective and simpler to maintain in general. When members of the public are at risk of being struck by falling objects, it is common practice to create barriers to keep them out of the area where objects may fall.
Common Types of Scaffoldings
Scaffolding is an important aspect of the building process since it is relied on by many people throughout the world and delivers substantial results for construction companies. Employees on the construction site were able to achieve their aims with ease thanks to the scaffold, and this structure makes life simpler for workers by providing support for hauling loads of building supplies. 
The types of scaffoldings vary based on the geographical location and financial state of certain countries, since aluminum is expensive in some and lumber is expensive in others. The availability of these types in the market is due to the decision of architects and designers for the regulation and impact of the projects. The following are the various types:
Supported Scaffolding
According to OSHA quality criteria, safety precautions and guidelines must be followed during the building process in the United States of America. Supported Scaffolding is built from the ground up, using metal tubes and couplers that are often used in the United States, rather than bamboo structures that are commonly seen in Asian nations.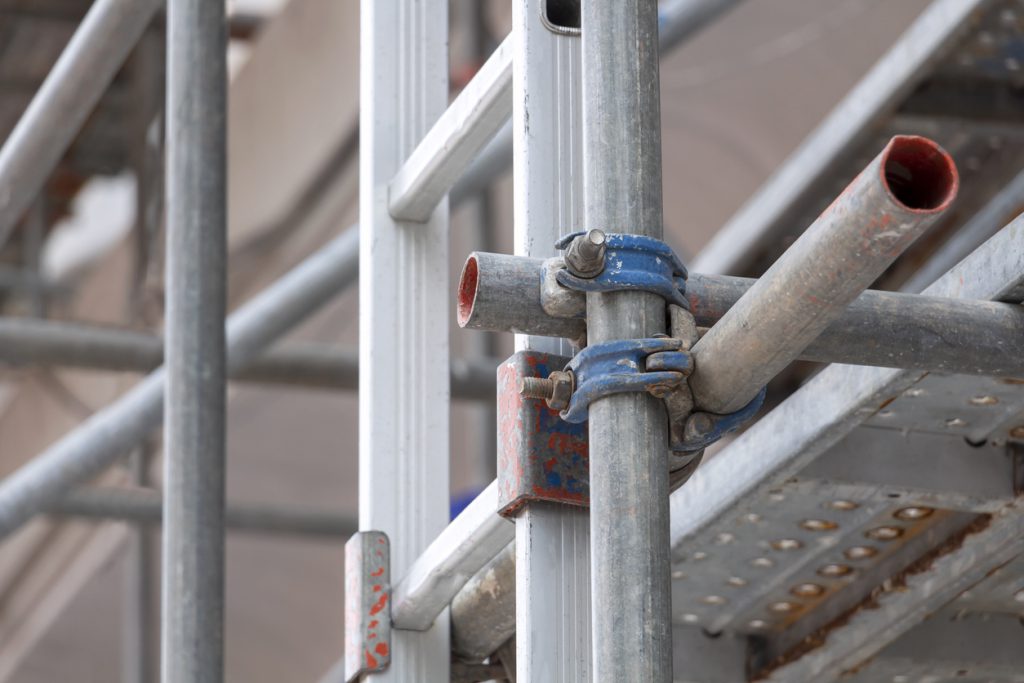 Suspended Scaffolding
In this type of scaffold, a cable wire suspends the platform, allowing it to maintain its height to any extent. Suspended scaffolding is essential for each two-story or ten-story construction. This scaffold was created to make working atop skyscrapers simpler and safer for window cleaners. On a hanging scaffold, the feature of "Secure Anchorage" ensures safety.
While personnel or materials are working on a suspended scaffold, it may be lifted and lowered. Its weight is supported by its structure, which attaches to each of the scaffold components.
Mobile Scaffolding
On large construction sites, mobile scaffolds are employed for a variety of operations. Employees can easily shift positions while riding wheels and carters because of their mobility and multifunctional capabilities. On construction projects, mobile scaffolds are frequently used for plastering and painting. OSHA requires employees to check that the casters and wheels are secured during the activity in the case of an accident.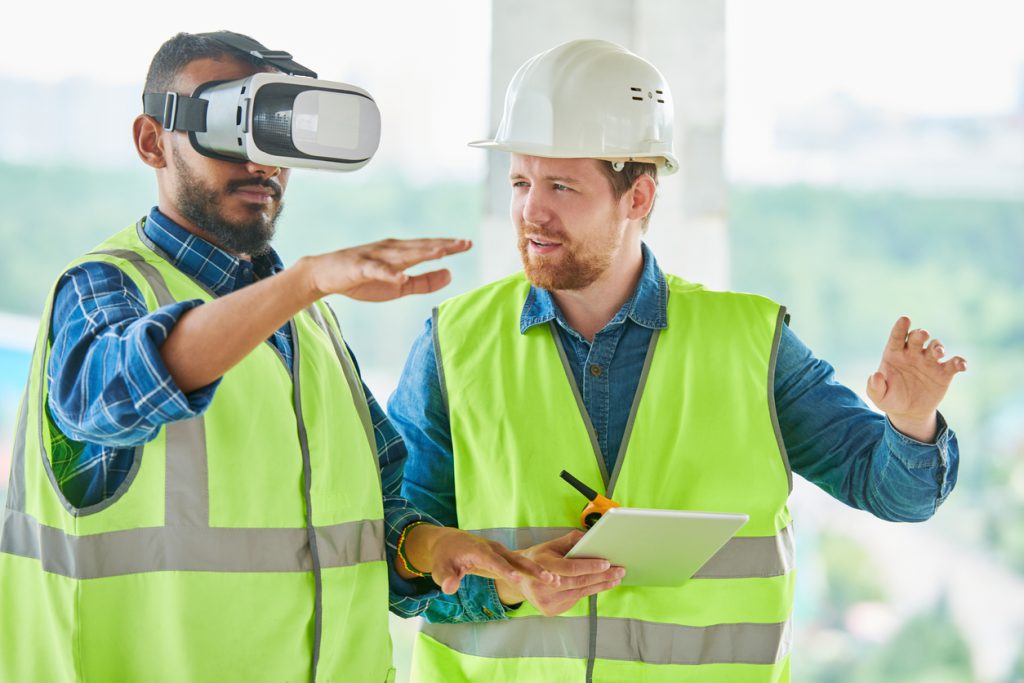 This scaffold is capable of sustaining the maximum amount of weight and structure. This galvanized steel structure establishes a number of building standards. When it comes to the initial expenditure, mobile scaffolding towers are far more cost-effective. Purchasing a mobile scaffold is far less expensive than purchasing a complete scaffold system for a taller project.
Scaffolds are an important part of the construction industry since they can be easily connected to the structure at any height.
Understanding the Severity of Scaffolding Hazards
According to OSHA, over 2.3 million construction workers utilize scaffolds on a daily basis. Scaffolding-related mishaps result in over 4,500 injuries and 50 deaths per year. They also cost $90 million in missed working days.
General industry, shipyard work, marine terminals, and long shoring are all covered by scaffolding rules. On the other hand, the building scaffolding standard is the source of a huge number of violations each year. It is the third most cited OSHA regulation, with 4,029 infractions in 2014.
One of the primary causes of death and injury on construction sites is poor safety management. Government authorities, construction industry management, employers, and employees must all know that scaffolding safety is one of the most critical areas to focus on.
According to the findings of the case studies, the inability of employers to provide comprehensive personal fall protection equipment for workers and human frailty are the causes of a rise in the frequency of accidents and deaths in the construction business when working with scaffolding.
Preventing Scaffolding Injuries 
OSHA has set standards for ensuring safety of workers on scaffolding. Construction sites are required to properly install, disassemble, and operate scaffolding. The goal of these precautions is to protect workers from scaffolding hazards that cause serious life-threatening injuries.
Employers and workers alike should enroll in OSHA 10 hour construction and OSHA 30 hour construction training to prevent such serious accidents in the workplace.